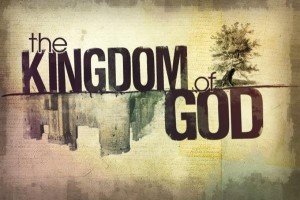 Another asset of the kingdom of God is joy; and like righteousness, peace, and all the other assets of the kingdom, when you truly invite Christ into your heart as Savior the seeds of these kingdom qualities are planted within you. But like a garden must be cultivated, watered, fed, and weeded to produce the best mature fruit, so these kingdom seeds must be cultivated, watered, fed, and cared for through discipline, prayer, the word of God, and the removal of those "weeds" that would choke out the seedlings, in order to produce the highest quality mature kingdom "fruit"! There are many varieties of kingdom fruit; Galatians 5:22-23 lists nine of them with the second being joy. The Christian life should be a life of joyfulness, Isaiah 12:3 says, "Therefore with joy you will draw water From the wells of salvation." Proverbs 17:22 says "A merry [could also be translated glad or joyful] heart does good, like medicine…" Not only is joy good for your health and spirit, but it is like a magnet to draw others to its source! Romans 14:17 "The kingdom of God is…joy…" In John 15:10-11 the Amplified Bible quotes Jesus, saying, "If you keep My commandments – if you continue to obey My instructions – you will abide in My love and live on in it; just as I have obeyed My Father's commandments and live on in His love. I have told you these things, that My joy and delight may be in you, and that your joy and gladness may be full measure and complete and overflowing."
Joy
By Rose Hill
Within us is God's kingdom making joy overflow,
As we obey God's commands and His ways get to know.
His joy, gladness, and delights are within,
When we are completely delivered from sin.
And it sure does make our joy very great,
When we know our Father will never be late.
He answers our prayers when we just but ask,
As all of our burdens on Him we do cast.
Our joy is made full and totally complete,
For sadness and sorrow become obsolete.
"He who heeds the word wisely will find good, And whoever trusts in the Lord, happy is he" Proverbs 16:20.
Unless otherwise noted Scripture quotations are from the New King James Version copyright by Thomas Nelson Co. Used by permission.