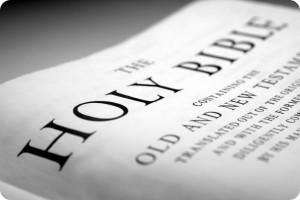 God's word is like treasure to be sought after, indeed in Psalm 19:10 David found it "More to be desired…than much fine gold." And the writer of Psalm 119 said "The law of Your mouth is better to me Than thousands of coins of gold and silver" verse 72. In the book of Proverbs wisdom and understanding are received through, and are quite synonymous with, the word of God, 2:1-6; while in chapter 8 verses 10-11,19 the writer, who was the wisest, and probably the wealthiest, man of his day, king Solomon, adds rubies to the list of gold and silver that are incomparable to God's word. Job also found His word to be of great treasure, when he said in 23:12 "I have not departed from the commandment of His lips; I have treasured the words of His mouth More than my necessary food." Speaking of food David, in Psalm 19:10 found God's word to be "Sweeter than honey and the honeycomb." And in Psalm 119:103 the writer says "How sweet are Your words to my taste, Sweeter than honey to my mouth." No wonder we are invited to "taste and see that the LORD is good" in Psalm 34:8. And in Psalm 18:30 the Amplified Bible reads "As for God, His way is perfect!" (entire, filled with integrity and truth) "The word of the Lord is tested and tried; He is a shield to all those who take refuge and put their trust in Him." And this word will stand forever. Isaiah 40:8 cries out "The grass withers, the flower fades, But the word of our God stands forever. How awesome is His word which He has eternally spoken! (cf. Psalm 119:89) Is your faith and trust anchored in God and His eternal word? Have you tasted the sweetness thereof?
God's wonderful Words
part two (In the Old Testament)
By Rose Hill
We will treasure the word of the Lord
More than our food.
And obey His commands
And do what is good.
God's word is perfect
And meets every test;
He is our shield,
In Him we can rest.
The grass and the flower
Won't last, no never;
But the word of our God
Will stand forever.
Unless otherwise noted Scripture quotations are form the New King James Version copyright by Thomas Nelson Co. Used by permission.