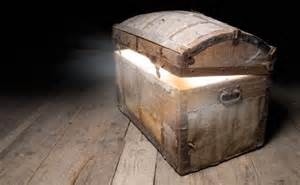 An inheritance is something of value that is received from an ancestor, predecessor, or friend; usually by virtue of relationship with them, rather than being earned. Perhaps Paul had family inheritance in mind when writing in 1 Corinthians 12:14, "the children ought not to lay up for the parents, but the parents for the children." It is the proper order for children to inherit from their parents. In 1 Peter 1:3-4 Peter writes about a heavenly inheritance to which every child of God is an heir. To be a child in a family is attained only by birth or adoption; in John 3:3 Jesus said, "…unless one is born again he cannot see the kingdom of God" and in Romans 8:15 Paul writes, "…you have received the spirit of adoption by whom we cry out Abba, Father" (or Father, Father.) Thus both birth and adoption applies to our family relationship with God. Family service is important, but relationship is first and foremost. In the words of Peter referred to above God has "begotten us again to a living hope through the resurrection of Jesus Christ from the dead, to an inheritance incorruptible and undefiled, and that does not fade away, reserved in heaven for you." How is your relationship with God? If we are His children we are "heirs – heirs of God and joint heirs with Christ" Romans 8:17. And "He who overcomes shall inherit all things" Revelation 21:7, that is all things that "…God has prepared for those who love Him", 1 Corinthians 2:9.
The Treasure Of An Inheritance
-By Rose Hill
Our inheritance in heaven is such a treasure,
It is reserved there for our pleasure.
It never can perish or decay,
And surely won't ever pass away.
The promise of God to the victorious one,
Is to inherit all things and to be God's son.
Scripture quotations are from the New King James Version copyright by Thomas Nelson Co. And are used by permission.