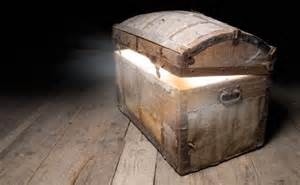 While treasure can be defined as gold, silver, jewels, riches, Etc. there are other treasures that are more valuable than these. They are the spiritual and eternal treasures freely given to us by God. In her poem this week Rose has in view the treasure of God's grace. This grace according to the Greek of the New Testament has to do especially with "the divine influence upon the heart, and its reflection in the life; including gratitude" (a heart change and a lifestyle change). By His grace the wrath of God against sin was laid on Jesus Christ, so that by His mercy we could be forgiven of sin. Titus 2:11 says, "For the grace of God that brings salvation has appeared to all men", and in Titus 3:5-7, verse 5 says, "not by works of righteousness which we have done, but according to His mercy He saved us, through the washing of regeneration and renewing of the Holy Spirit." Have you received this washing and renewing? The true treasure of His grace can only be fully realized in, and by receiving, Jesus through whom we "will receive the crown of glory that does not fade away" 1 Peter 5:4.
The Treasure Of Grace
-By Rose Hill
If you are seeking for this world's treasure all around,
And have gold and silver in the bank downtown.
I suggest you choose the wealth of knowing the Savior,
And doing the things that bring His favor.
Then someday in heaven He will show you a place,
That He has prepared because of His grace.
All the wealth of the world will never compare,
To the glory and riches that awaits you there.
(See 1 Peter 5:4)
Scripture quotations are from the New King James Version copyright by Thomas Nelson Co. Used by permission.