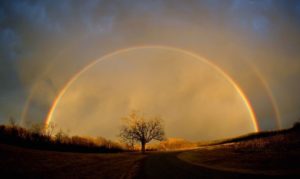 The Bible says, "For all the promises of God in Him are Yes, and in Him Amen, to the glory of God through us." (2 Corinthians 1:20). Yes means yes, and Amen in the New Testament means firm or trustworthy, as when we so often say, "Surely!" or, "So be it!" Brother Peter tells us in his second epistle 1:4 that there "have been given to us exceedingly great and precious promises, that through these you may be partakers of the divine nature …" We can be assured that every promise in God's word is His will for us. There is a secret key found in John 15:7, "If you abide in Me, and My words abide in you, you will ask what you desire, and it shall be done for you." By this mutual abiding, our desires will line up with His will; His word, His promises within us assure us that He hears our prayer as our will becomes conformed to His, and the answer is on the way, (see 1 John 5:14-15). Psalm 119:107 says our reviving is according to His word (also see Psalm 107:20). Is the answer always instant? No! In John 11, when Jesus was informed of Lazarus' sickness, He waited a couple of days before attempting to go to him, so that an even greater miracle could be made manifest. The secret we all need to learn is to keep believing His word, even when we do not see it manifested with our eyes.
The Promise Of Light
-By Rose Hill
The tunnel is so dark and long,
You wonder when you will be strong.
God's promise is to take you through,
What He did for others He will do for you.
In darkness it seems you walk along,
Thinking this is not where you belong.
Hoping God will deliver you quick,
It is so depressing to be sick.
The pain is oh so hard to bear,
As you wait in God's presence there.
Those problems surely have to go,
But when they will you do not know.
Toward the end of the tunnel you will look,
And see the light in the holy book.
And when the promise of light you see,
You will walk into the victory.
Scripture quotations are from the New King James Version copyright 1982 by Thomas Nelson Co. used by permission.