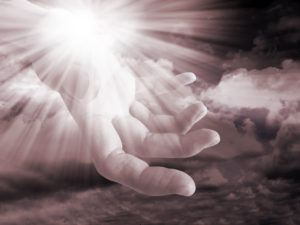 Jeremiah had been put in prison for proclaiming the word of the Lord (Jeremiah 32:2-3), and he had made it clear, that because of sin, Jerusalem would be overrun and the nation would be carried captive into a foreign land.  This was what some would call "redemptive judgment" because, while it would punish sin, it would ultimately bring the people back to God, not wiping them out. Yes, in wrath, He remembers mercy, as Habakkuk prayed for in Habakkuk 3:2. God's promise to Jeremiah in 33:3, "Call to Me, and I will answer you, and show you great and mighty things, which you do not know" is a promise that stands for all people of all ages; in Malachi 3:7 and Zechariah 1:3 He says "Return to Me, and I will return to you". No matter how far one has fallen, "The Lord is near to all who call upon Him, To all who call upon Him in truth" (Psalm 145:18). Israel and Judah would be restored, and the "Branch of righteousness" (Jeremiah 33:15) would come, first as Savior, and then as ruler. Their physical restoration to the land was just the prelude to the ultimate time when He will ascend the throne of David (verse 17). His covenant of restoration is as sure as the ordinance of day and night.
God Speaks To Jeremiah
-By Rose Hill
Jeremiah was shut up in the court of the guard,
He didn't have freedom to walk in the yard.
But the Lord came to Him with a special word saying,
I want to talk to you about your praying.
I want you to know if you call upon Me,
I am ready and willing to answer thee.
I have things to show you that are very great,
So come seeking Me and calmly wait.
I'll show you things you know nothing of,
I'll bring you great blessings from above.
There are many things you don't understand,
But I will send blessings to you from My hand.
I am a God who can do anything,
So trust Me completely and joyfully sing.
Scripture quotations are from the New King James Version copyright 1982 by Thomas Nelson Co. used by permission.