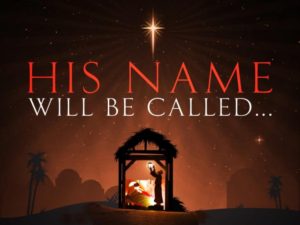 Part 4
The fourth title given to Jesus in Isaiah 9:6 is Everlasting Father. This is not in conflict with God the father, for as Jesus Himself said in John 10:30, "I and My Father are one." While being distinct personalities they share the same divine attributes. What can be said of the entire Godhead (the Trinity) can also be said of each member thereof; but there are roles of each member that cannot be said about the others, (for example only Jesus died for our sins). Everlasting implies duration (in the sense of) perpetuity, and Father here means just that, and can be applied both in the immediate and figurative and remotely; He fills the role of a Father to us who are His children now, and He will do so throughout eternity. Jesus' prayer for us in John 17:21 "… That they also may be one in us …" can only be answered as we become members of the family through the New Birth which He made possible for "as many as received Him, to them He gave the right to become children of God, to those who believe in His name" John 1:12. Now being part of His family we can personalize Deuteronomy 33:27 to read, "The eternal God is my refuge, and underneath are the everlasting arms; He will thrust out the enemy from before me, And will say, destroy." And don't forget Isaiah 40:28, "The everlasting God, the Lord, The Creator of the ends of the earth, Neither faints nor is weary …" Yes, He is there and available all the time, under-girding us, and we decree with Psalm 90:2, "From everlasting to everlasting, You are God." Because of Him, and through Him, we are given the assurance that, "God has given us eternal life, and this life is in His Son" 1 John 5:11.
Everlasting Father
-By Rose Hill
You are our everlasting Father always,
Underneath are Your arms all of our days.
You never are tired and weary grow,
There is no searching of Your understanding we know.
Scripture quotations are from the New King James Version copyright 1982 by Thomas Nelson Co. used by permission