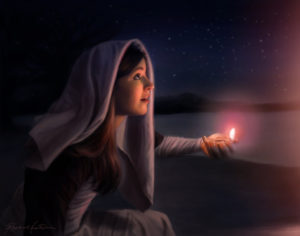 Wisdom is personified in the book of Proverbs with God calling us to attend to His instructions, and retain and keep His words, which are the very foundations of His wisdom. 4:7 says, "Wisdom is the principle thing; Therefore get wisdom, and in all your getting get understanding." Wisdom is the great empowering force enabling one to act skillfully and appropriately in current circumstances, as well as to foresee future and potential events and prepare for them. Both Proverbs 22:3 and 27:12 say, "A prudent man foresees evil and hides himself, But the simple pass on and are punished." One of the synonyms for prudent is wise; a practical interpretation of these verses would tell us that a wise person looks ahead to the future and its potential, preparing for it, both for the present time, but more importantly for eternity, while the one that neglects or refuses to do so will face the dire circumstances! Is this not the same message Jesus preached in Matthew 25:1-13 as He portrayed the kingdom of heaven (or of God) using the story of ten virgins half of whom were wise (prudent) and the other half foolish (simple)? The wise made preparation and were rewarded with admission to the wedding chamber, but those who were foolish had to face the disappointing and dire consequences! "Wisdom is the principle thing; Therefore get wisdom …" Wisdom for today, bright hope for tomorrow.
Be Wise
-By Rose Hill
The Lord would have His children to be wise,
And do those things that are right in His eyes.
Like the five wise virgins we must have extra oil,
Have our lives pure and our garments free of soil.
And if the Lord seems to tarry so long,
And we wonder when to be with Him we will be gone.
We must tell our hearts to patiently wait,
For He will come and will not be late.
We must keep watching and in Him put our trust,
For He promised that some day He's coming for us.
Scripture quotations are from the New King James Version copyright 1982 by Thomas Nelson Co. used by permission