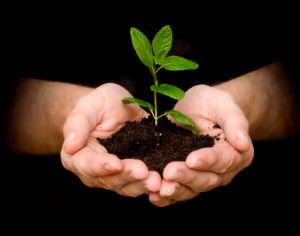 When God says, "I will do a new thing" in Isaiah 43:19, He does not mean that the old standards are no longer valid or not to be adhered to. Indeed, in Jeremiah 6:16 He says, "Stand in the ways and see, and ask for the old paths, where the good way is, and walk in it." The heart of God is for us to retain the territory we have gained while pressing forward into the new things to which we have not yet advanced. The Apostle Paul, writing about this advancement in Philippians 3:13-16, said, "to the degree that we have already attained, let us walk by the same rule." Stand your ground while advancing! Advancement into these new and better things may come with a price tag, but to a starving man the price of a satisfying meal is nothing to compare with the satisfaction it brings! That price tag may include (but is not limited to) fasting and humbling of self, (Ezra 8:21); waiting patiently for the Lord, which according to the original Hebrew is to bind together, (perhaps by twisting,) and figuratively to expect, (Psalm 40:1). So, align with God's word and will, wrap yourself in it, and keep pressing into the new things He has in store! Jesus said in Luke 9:23, "If anyone desires to come after Me, let him deny himself, and take up his cross daily, and follow Me."  Finally, as the Apostle Paul points out in 2 Timothy 2:4, be careful not to become entangled with the affairs of this life.
Something New To Look For
-By Rose Hill
A new and wonderful thing God will do,
If to Him you're faithful and true.
But this new thing doesn't come cheap,
To enter its way you may even weep.
Do you really want this miracle to see,
And in His Spirit be completely free?
To see the new way He wants you to walk,
And new words that come when you talk?
If this new way you really desire,
And to be filled with His holy fire;
Then come to His secret place and wait,
To meet you there He won't be late.
Scripture quotations are from the New King James Version copyright 1982 by Thomas Nelson Co. used by permission.