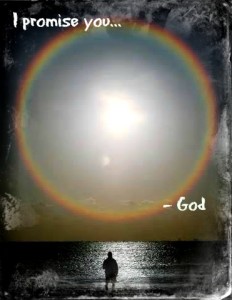 Psalm 91, where Rose's poetry rhyme for today is based, is a Psalm outlining the safety of abiding in the presence of God. No, it does not promise exemption from the storms and difficulties of life; neither does it promise exemption from the attacks, snares, and solicitations of our enemy, Satan, and his evil forces (even Jesus Himself had to endure these), but it does promise us victorious deliverance and protection through life's battles, for "He is my refuge and my fortress" Verse 2. He is our fortified place of defense and security; in Psalm 18:2 David emphatically says "The Lord is my rock and my fortress and my deliverer; My God, my strength, in whom I will trust". The key to overcoming life's storms, and winning over life's battles is found in Psalm 91:1 "He who dwells (sits down, settles, and remains) in the secret place (under the covering presence) of the most high Shall abide (stay permanently) under the shadow of the almighty." This is more than being a Sunday go to meeting Christian, or putting on a religious face when trouble strikes, it is a daily relationship with Him: it is knowing who you are in Christ, a child of the King, walking in the benefits and provisions of the kingdom.
I Promise To Protect You
-By Rose Hill
He who dwells in God's secret place,
Will not know worry and fear on his face.
For in the Lord he puts all his trust,
And he knows every foe will run 'cause it must.
He dwells in God's secret place, under His wings,
Of God's truth and faithfulness he always sings.
He is not afraid of the terror by night,
He just follows the Lord and does what is right.
Others may fall on every side,
But with his God he will abide.
No evil shall come near his very tent,
Because the angel of the Lord was already sent.
To preserve and keep him in all his ways,
From the beginning of life to the end of his days.
His God will give him a special high place,
Because he trusted in His mercy and grace.
When he calls for help his God always hears,
And gives him blessings for many years.
Scripture quotations are from the New King James version copyright by Thomas Nelson Co. and are use by permission.