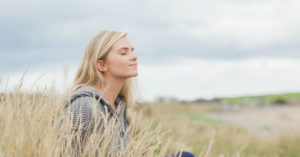 "Your ears shall hear a word behind you, saying, This is the way, walk in it …" (Isaiah 30:21). Jehovah God is a God that loves to communicate with His people, using a variety of ways from a voice that is "as the sound of many waters" (Revelation 1:15), to the "still small voice" of His Spirit as heard by Elijah in 1 Kings 19:12. The Psalmist cried out to hear God's voice in 28:1 saying, "Do not be silent to me …" The Scriptures record God speaking to His people from Adam in the garden of Eden (Genesis 2:16) to John on the Isle of Patmos (Revelation 1:9-10); and He still speaks to us today, using, I believe, the same means and methods He used in the Scripture. He speaks audibly, probably one of the least frequently used ways, but He does speak audibly (Luke 9:35, Acts 9:4-7); He speaks through angelic appearances (Luke 1:11 and 26-38, Acts 27:23-24). He speaks through circumstances such as in Acts 8:4, where persecution caused the church to scatter "everywhere preaching the word" in compliance with Mark 16:15; He speaks through dreams (Genesis 20:3 and 6, Joel 2:28). He speaks through visions (Daniel 2:19, Acts 2:17, Acts 10:3). He speaks through the Scriptures (John 5:39, 2 Timothy 3:16); and He speaks through people, as in Exodus 18:17-24 where Jethro gave Moses some Godly advice. In Ephesians 4:11-12, He placed ministries in the church to equip and to edify the body of Christ, and in Romans 14:19, we are to edify each other, speaking "as the oracles of God" (1 Peter 4:11). God may speak to one person in one way and to another in another way, or He may speak to some in various ways, but the truth of the matter is that He speaks and it is our privilege to follow the leading of His voice  (John 10:3-4, 27).
God's Voice
-By Rose Hill
The voice of God is greater far,
Than the voice of many waters are.
His voice with great power is filled,
With His majesty hearts are thrilled.
His voice commands and great things are done,
He gives us strength and power to run.
The Lord forever sits as King,
To His people peace He will bring.
But sometimes He speaks in a still small voice,
And to listen hard must be our choice.
For the most important things are said,
When His holy book is being read.
Then God speaks into our heart,
And from His word we won't depart.
Scripture quotations are from the New King James Version copyright 1982 by Thomas Nelson Co. used by permission.