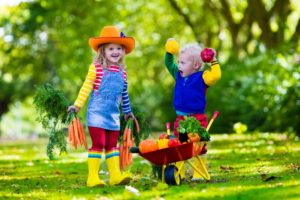 A garden is a place of beauty, and productivity. God has a garden with two aspects; the first is that into which we enter and find the beauty, peace, rest, and refreshment of His presence as we fellowship with Him. It is here that we are fashioned and incorporated into His garden as the seed of His word is planted into the soil of our heart (Luke 8:11) and when properly cultivated and cared for (Luke 13:8 & John 15:1-2) becomes fruitful, filling us "with the fruits of righteousness which are by Jesus Christ, to the glory of God" (Philippians 1:11). The second aspect of this garden is that into which God enters delighting in its fruitfulness. In Song of Solomon 4:12-15 He (the beloved) speaks to us (the Shulamite) as being "a garden enclosed" in which is found beauty, fragrance, and productivity. Then in verse 16 she replies calling for the north and south wind (the Holy Spirit) to blow over the garden and diffuse its fragrance to the world outside, and then inviting her beloved to "come to His garden And eat its pleasant fruits." Immediately he responds, "I have come to my garden, my sister, my spouse; I have gathered my myrrh with my spice; I have eaten my honeycomb with my honey; I have drunk my wine and my milk" 5:1. Implying joy and satisfaction, leading us to Jesus words to His disciples, and us, in John 15:8, "By this My Father is glorified, that you bear much fruit; so you will be My disciples."
God's Garden
-By Rose Hill
There is a garden bright and fair,
We will go to it and meet God there.
God's garden is a place of peace,
From anxious cares we find release.
Where to find this garden do you know?
It is God's word – it's where you grow.
So in this garden find your place,
And grow up tall in His grace.
Scripture quotations are from the New King James Version copyright 1982 by Thomas Nelson Co. used by permission.