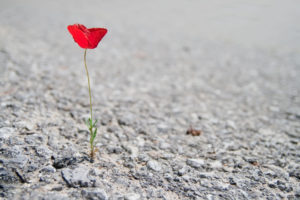 The Bible clearly shows us that God delights in His people speaking to one another about Him and His goodness (see Malachi 3:16). And not only within the four walls of the church, but to the people in the world around us: "Oh, give thanks to the Lord! Call upon His name; Make known His deeds among the peoples" (1 Chronicles 16:8) and Psalm 105:1 repeats the exact same text. Words that can joyfully say, "This is what God did for me!" are powerful words indeed. In Luke 8:39, Jesus told a man, whom He had marvelously delivered, "Return to your house, and tell what great things God has done for you."
On this day you will be blessed to read the testimony of Pat Hodges. She is a special friend who's faithfulness to God inspired me to press forward to do more for the Lord than ever before. About thirty years ago we started a prayer meeting and Pat was determined to continue to pray without ceasing, and her devotion to the Lord has brought her through many difficult times. -Rose Hill
Pat's Testimony
I first accepted Christ at age 15, but I was a rebellious teenager and did not stick with it. I made another commitment to Christ at age 23, and was filled with the Holy Spirit. I then enjoyed my walk with God. He has helped me to overcome many emotional problems from many years of child abuse, and has given me a sound mind!
I thank Him also for physical help and healing. I have had a stroke, four brain aneurysms, and about twenty-six hours of brain surgery on two different occasions. God has given back strength to me and healed the wounds.
God has given me patience, love, and grace to live with my unsaved spouse for twenty-five years. I can feel His presence each day and the comfort of the Holy Ghost. I'm not perfect, but grow daily in Christ
Scripture quotations are from the New King James version copyright 1982 by Thomas Nelson Co. used by permission.