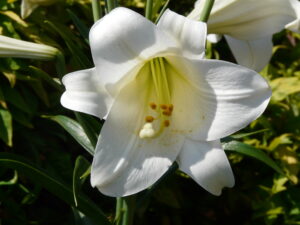 "Blessed are the pure in heart, For they shall see God" Matthew 5:8. Pure is one of the words that explain the Greek word Katharos that is used here; other words of definition for it are Clean, Undefiled, and Without blemish. It is essential that we understand this purity is of the heart. When the Bible speaks of the heart it is speaking of the inner being, as for example we would say "the heart of the matter". In the natural birth we are born with an unclean and wicked heart. Jeremiah 17:9 says "The heart is deceitful above all things, And desperately wicked; Who can know it?" The Amplified Bible says, "it is exceedingly perverse and corrupt and severely, mortally sick! Who can know it [perceive, understand, be acquainted with his own heart, and mind]?" So much is this so that we can't even be acquainted with or understand our own heart and mind! It is this sinful nature that defiles and pollutes us, and the Bible says we are in sin from the moment of conception "Behold, I was brought forth in iniquity, And in sin my mother conceived me" Psalm 51:5. Jesus said "out of the heart proceed evil thoughts, murders, adulteries, fornications, thefts, false witness, blasphemies" Matthew 15:19, yes this implies all evil! This pure heart that Jesus is speaking of stands in contrast to the evil heart that within us all, and it requires a "heart transplant" to acquire it! In Ezekiel 26:36 God says, "I will give you a new heart and put a new spirit within you…" It is only the blood of Jesus that can remove that old sinful, polluted, and defiled nature and replace it with a pure and godly nature; Titus 3:5 says, "not by works of righteousness which we have done, but according to His mercy He saved us, through the washing of regeneration and renewing of the Holy Spirit." It is "through faith in his blood" Romans 3:25 KJV that we are set apart with this new heart and given the privilege to see God, yes to live in His presence!
Purity
By Rose Hill
Happy are you if your heart is pure,
For then you can really really be sure.
That one of these days when your way is trod,
You will be able to see the face of God.
Unless otherwise noted Scripture quotations are from the New King James Version copyright 1982 by Thomas Nelson Co. used by permission.