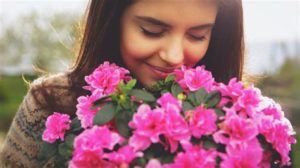 "As for God His way is perfect; The word of the Lord is proven; He is a shield to all who trust in Him" Psalm 18:30. God's word is perfect as He Himself is perfect, i.e. entire, complete, and lacking nothing, there is nothing to be desired beyond it; full of truth and integrity. His word is also proven or refined, pure like refined gold; in addition the word carries the thought of melting and blending or fusing together like metals; so this perfect God has given us His proven word to melt and fuse us together with Himself by the Holy Spirit, to perfect us! This brings us to the thought of blamelessness, or being without fault or condemnation before Him! 1 Corinthians 1:8 speaking of Jesus and His work in us, says, "who will also confirm you to the end, that you may be blameless in the day of our Lord Jesus Christ." Confirm is perhaps more accurately rendered "establish" in the Amplified Bible, which goes on to say, He will "keep you steadfast…" To be blameless is to be un-accused and irreproachable in the day of Christ's return, having gone through that melting blending process of His word through the Holy Spirit, cf. 1 Thessalonians 3:13. In 2 Peter 3:14 we are told that as we look forward to that eternal future we are to "be diligent to be found by Him in peace, without spot and blameless." The same trend of thought is expressed by Paul in 1 Corinthians 1:8. God has given us the means whereby we can "become blameless and harmless, children of God without fault in the midst of a crooked and perverse generation, among whom you shine as lights in the world", Philippians 2:15. As we continue in this process of melting and blending into God's perfection it is His ultimate desire that our "whole spirit, soul, and body be preserved blameless at the coming of our Lord Jesus Christ" 1 Thessalonians 5:23!
Blameless
By Rose Hill
My God is blameless in His way,
His message is perfect for every day.
His lamp gives light for our dark days,
And makes it possible our lips to praise.
He is pleased when our lives blameless be,
And from sins bondage we are free.
Unless otherwise stated Scripture quotations are from the New King James Version copyright …1982 by Thomas Nelson Co. used by permission.