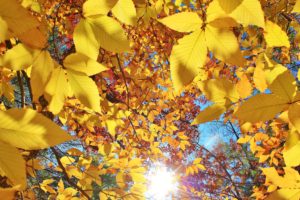 As we look at 2 Samuel 22:33 we find David praising God for deliverance and victory over enemies, and in his praise we are introduced to God as Elohei Mauzzi, our "strength and power". Literally this means a fortified place, and figuratively a defense. In Psalm 18:2 he declared "The Lord is my rock and my fortress…" A fortress like a fort is strong, protecting those within its perimeters against enemy warfare; He is our defense and place of safety! And as we reside in Him He makes our way perfect, meaning entire and complete; I am so glad that when we come to Christ and abide in Him as our Elohei Mauzzi, the work that He begins in us He will "complete it until the day of Jesus Christ", until He calls us to heaven to be with Himself, Philippians 1:6. In Psalm 46:1 the sons of Korah wrote, "God is our refuge and strength, A very present help in trouble." This is restated and reinforced by Jeremiah 16:19, "O Lord, my strength and my fortress, My refuge in the day of affliction…" This is a different Hebrew word but also meaning strength and is used in various applications. No matter what form of affliction you may be facing, know that our refuge is in Him. As David puts it in Psalm 144:1, "Blessed be the Lord my rock, who trains my hands for war, And my fingers for battle." Whatever form of battle you may face always remember that He is our strength, our place of defense, and the Rock upon which we stand and fight "against principalities, against powers, against the rulers of the darkness of this age, against spiritual hosts of wickedness in the heavenly places" Ephesians 6:12. And He is our source of victory, "thanks be to God who gives us the victory through our Lord Jesus Christ" 1 Corinthians 15:57.
Our Jehovah God
Part eight by Rose Hill
When you need courage the battle to fight,
And really don't know which way us right.
I will sustain you this very hour,
I'm Elohei Mauzzi your strength and power.
I am that! That's who I am!
Scripture quotations are from the New King James Version copyright …1982 by Thomas Nelson Co. used by permission.