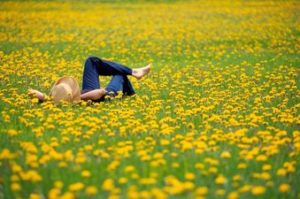 In Exodus 3:13-14 when God commissioned Moses, at the "burning bush", to stand before Pharaoh, and to lead His people out of Egyptian bondage, Moses said, "when I…say to them The God of your fathers has sent me to you, and they say to me, What is His name? what shall I say to them? And God said to Moses, "I AM WHO I AM" Thus you shall say…I AM has sent me to you…the Lord God of your fathers, the God of Abraham, the God of Isaac, and the God of Jacob, has sent me to you. This is My name forever…" The Hebrew implies the absolute existence of God and is the source of our words Yahweh, Jehovah, and Lord, it is present tense – right now – for time and eternity, past, present, and future, cf. Malachi 3:6; Hebrews 13:8. Moses knew he had to have somebody bigger and more authoritative than himself backing him! In the coming weeks we will be looking at some of the names and titles of our right now God as revealed in Scripture, either given by Himself, or ascribed to Him by those who knew Him closely, names and titles that reveal His person, character, and heart. To avoid confusion over the spellings of some Hebrew words for Jehovah and Lord we will usually use the translation of Jehovah or Lord, there are however, some names or titles that begin other words like El, Adonay, Etc. where we may use the Hebrew word as best we know how, even if there may be difference spellings of it elsewhere; remember our purpose is not a course in the Hebrew language, but the message conveyed by these names. Today we are looking at Judges 6:23-24 where we meet Him as Jehovah Shalom, meaning Peace, or The Lord is peace. The Hebrew word incorporates complete peace, implying well-being, happiness, health, and peace. Jesus said "Peace I leave with you, My peace I give to you; not as the world gives do I give to you, let not your heart be troubled, neither let it be afraid" John 14:27. The Apostle wrote, "Now the God of peace be with you all" Romans 15:33. And in Romans 5:1 he said, "Therefore, having been justified by faith, we have peace with God through our Lord Jesus Christ." Only in Him do we find this peace that God intended for us to have. Remember in John 16:33 Jesus said, "In the world you will have tribulation; but be of good cheer, I have overcome the world."
Our Jehovah God
Part one By Rose Hill
When cares increase and burdens do mount,
And you're troubled with more things than you can count.
From your anxieties I will give release,
I am Jehovah Shalom, the Lord your peace!
I am that! That's what I am!
Scripture quotations are from the New King James Version copyright …1982 by Thomas Nelson Co. used by permission.