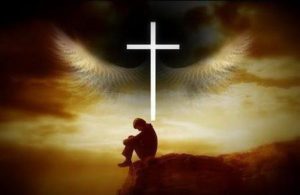 "And God said to Moses, I AM WHO I AM" Exodus 3:14." Present tense, right now and eternally: His existence is absolute, what He has done in the past He will do right now, and what He does right now He will do in the future! The names and titles by which He identifies Himself, as well as those by which the patriarchs identified Him show us His sovereignty, His character, His will, His power, and His desire to manifest Himself to us. Today we are looking at Exodus 15:26 where He identified Himself as Jehovah Rapha, the physician that heals, cures, mends, and repairs. The main idea of this verb is that of physical healing; however we do not want to lose sight of the fact that His suffering provides a complete cure for every consequence of the fall, spirit, soul, mind, and body! God has placed it within our hands to trigger the conditions that activate His provisions. And Jude 3 tells us that we should "contend earnestly for the faith which was once for all delivered to the saints." In this context I believe this to be primarily for our salvation by faith, but there are numerous benefits provided in one package procured for us through Jesus suffering and death, as Isaiah 53:5 shows us, "He was wounded for our transgressions, He was bruised for our iniquities, the chastisement for our peace was upon Him, and by His stripes we are healed." So we contend as Jesus portrayed in Luke 18:2-8 struggling and warring against the flesh and the powers of the evil one, often in a prolonged conflict. But know this of a certainty, that Jesus Himself "bore our sins in His own body on the tree, that we having died to sins, might live for righteousness – by whose stripes you were healed" 1 Peter 2:24. Yes, "we are more than conquerors through Him who loved us" Romans 8:37.
Our Jehovah God
Part two By Rose Hill
When your body suffers so much pain,
And everything you try just seems in vain.
This is what you must consider,
I am Jehovah Rapha – the Lord your healer.
I am that! That's what I am!
Scripture quotations are from the New King James Version copyright …1982 by Thomas Nelson Co. used by permission.